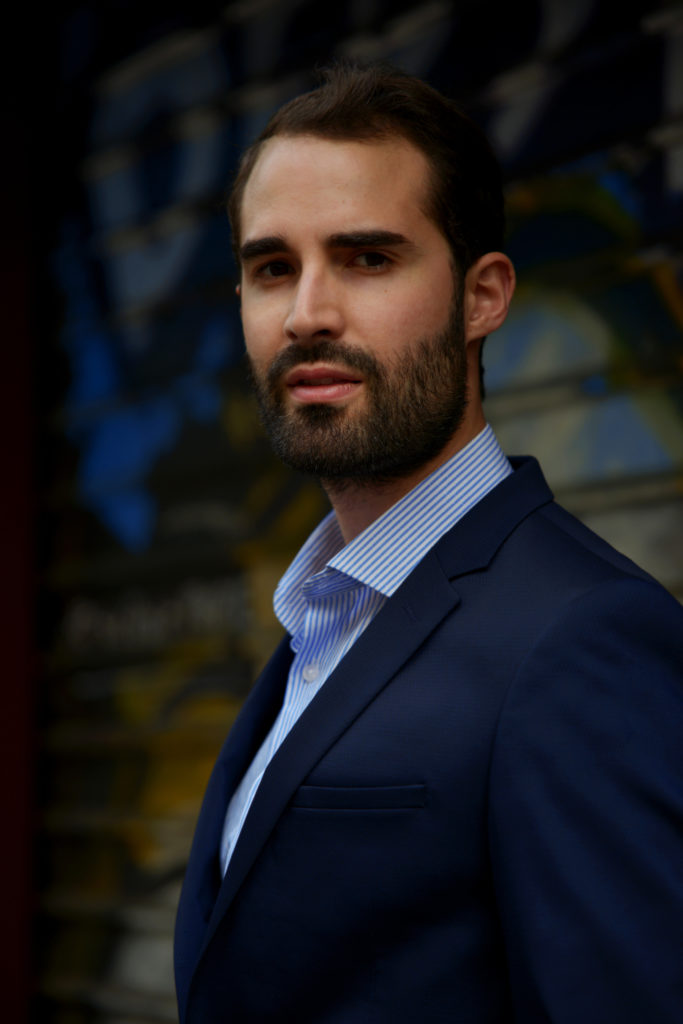 Born in 1992, Pierre-Alexis Touzeau is a rising star in today's new generation of conductors. Laureate of the Marcel Bleustein-Blanchet Foundation and of the London Classical Soloists International Conducting Competition, he trained in Orchestral Conducting at Schola Cantorum of Paris (France) as well as at Mons Royal Conservatory (Belgium), with Adrian McDonnell and Daniel Gazon.

Finding inspiration in Sergiu Celibidache's philosophy, to him music is a feast. The same enthousiasm animates him whether he is conducting a piece of the grand Repertoire (Beethoven, Schubert, Brahms, …) or one by a twentieth century composer, though his fondness of history and nature leans his favour towards the Romantic Repertoire. Moreover, Pierre-Alexis Touzeau considers creation as essential, and the stage as the space dedicated to intense collaborations, which makes his conducting style one that is very much appreciated by soloists playing in concerto and composers alike.

In 2014, he founded Ensemble Les Déconcertants, which he has been directing since, throughout its many performances in Paris. From its early beginnings, this orchestra has been acclaimed by critics for its excellence and cohesion. In 2019, Pierre-Alexis Touzeau is named Music Director at Orchestre Hexagone, which brings together the most prominent young talents established in France, and which is regularly hired for world premieres (piano concerto The T by Jean-Pierre Armanet) or for performances in famous halls (Théâtre des Champs-Élysées, with Kiev National Ballet, Zéniths).

Pierre-Alexis Touzeau has also been conducting international ensembles such as Royal Chamber Orchestra of Wallonia (Belgium), Orchestre Régional de Cannes Provence-Alpes-Côte d'Azur (France), Orchestre Colonne (France) or Filarmonica de Stat Târgu-Mureş (Romania). He was also Music Director at the European Chamber Orchestra La Divine Proportion (France) and at Angers Cathedral Choir (France).
' With serenity and inspiration, Pierre-Alexis Touzeau distills a clear reading, a flexible and precise beat and the enthusiasm of his orchestra from start to finish. Together they deliver a perfect vision, a pure story with a long breath and intense emotion. Incandescent. '

Marc Phalippou, June 27, 2019
' The orchestral conducting is exemplary and applied, the gesture of the conductor, precise and clear. Just by looking at him with a little attention, the music lights up. A regular beat with the right hand, nuances, textures and phrasing with the left hand. Each start given with precision. '

Anthony Ndika, June 29, 2019